Main content starts here, tab to start navigating
Francesco, and Jane Secchi's Journey to the United States, Restaurants, and Family.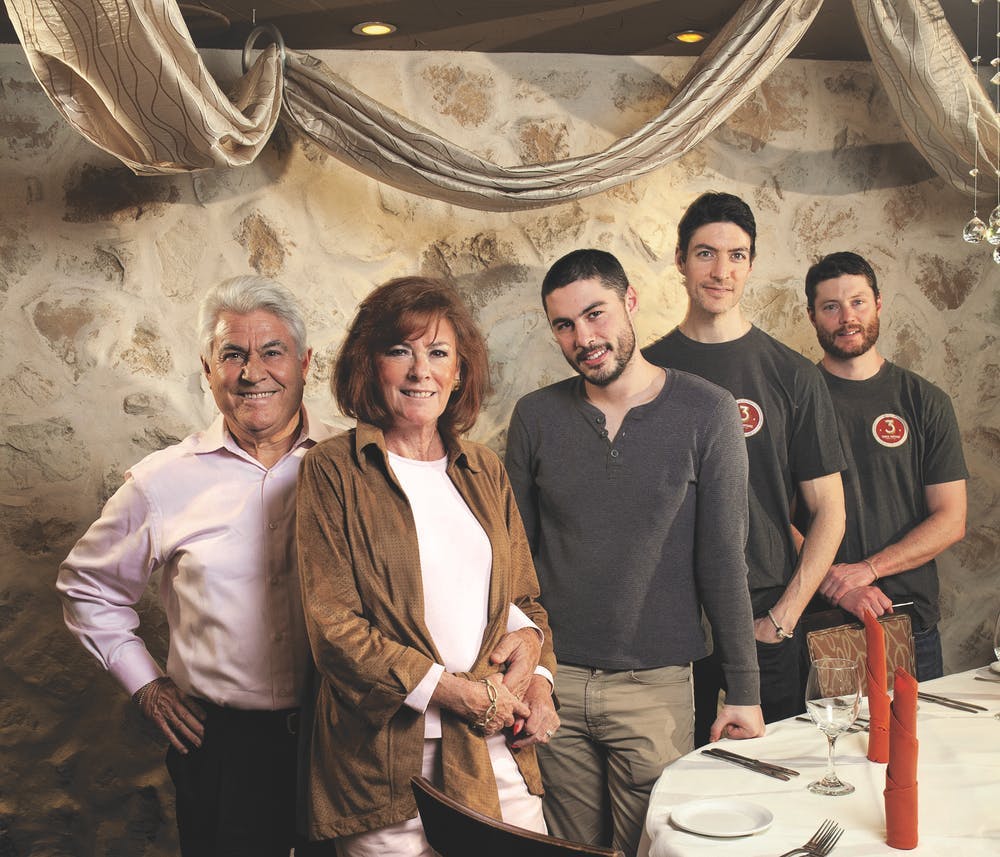 The Secchi family history begins on the sea and is enriched by details that read as intricately as a treasure map . . .
At the young age of 23, Francesco decided to join the Royal Caribbean Cruise Line as Matre'd of the ship's fine dining restaurant. Originating from the Italian island of Sardinia, his goal was to see the world and learn about the many cultures by visiting the ship's port cities. His plans changed when he met his soon-to-be bride, Jane an on-board beautician whom hails from Great Britain. The two were married not long after and worked together on the cruise line for the next eight years. When Francesco and Jane made the decision to dock on dry land, they chose Dallas, Texas. Struck by the city's charm and affability, the climate reminded Francesco of Sardinia, a new place to call home.
Francesco and Jane opened the first Ferrari's Italian Villa, on October 26, 1983 in the West End and introduced the Dallas/Ft. Worth Metroplex to authentic Italian cuisine comprised of recipes that have been in Secchi family for over 100 years. Much has changed since the inaugural date, but the family's commitment to serving traditional Italian food has remained the same. Francesco and Jane's three sons, Stefano, Gavin and Gianni, all offer their own unique addition and flare to the restaurant. The eldest, Stefano, is a 2001 graduate of New York's Culinary Institute of America (CIA) and was formerly Ferrari's featured chef. He's now moved to New York City to open his own restaurant Rezdôra which was recently ranked in 2019 the number 7 new restaurant in the USA according to Esquire Magazine.
Another prevailing theme that has also stood the test of time is the attitude with which the Secchi's greeted their first customer on that first fateful day. Nearly three decades later, Jane and Francesco are still at the front door every single day, greeting their customers on a first name basis and getting to know each and every new guest . . . "Buona sera, good evening and how are you?"
The food prepared is representative of everything the Secchi's hold sacred: family, tradition and pride. The service is brought forth from a collective group and continues to underscore quality and excellence. The Secchi's have watched the dining population of Dallas/Fort Worth explode over the years, but still prevail with classic Italian dishes such as: Gnocchi, Lasagna, and Cioppino while at the same time featuring Prime Steaks, Chops and the Freshest Seafood with an Italian flare.
The Secchi family has carved out a true Italian culinary alcove in a busy cosmopolitan arena, and look forward to greeting each and every guest on a first name basis for many years to come.