Coronavirus Challenges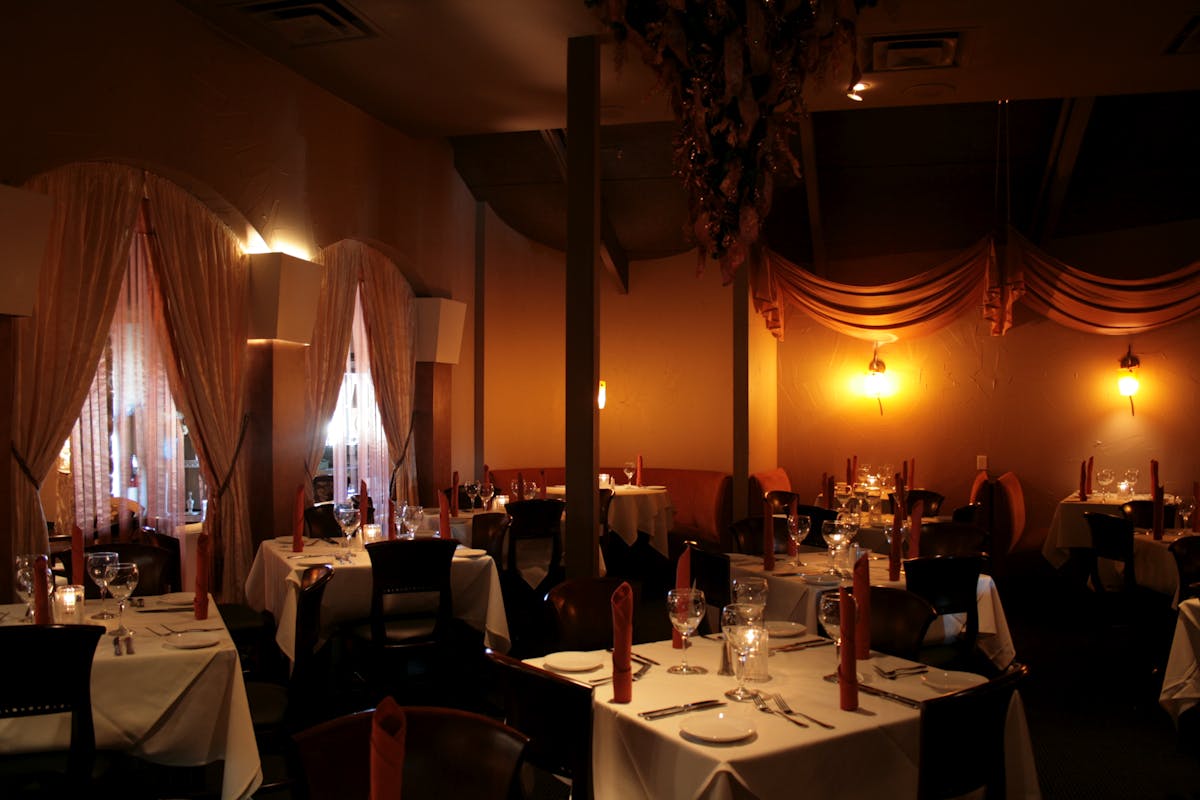 How Restaurants, Customers Together Can Beat Coronavirus, and Have Fun Doing It.
Ferrari's Italian Villa is facing it's biggest challenge yet. Coronavirus. That's why we're trying to share what's worked for restaurants facing similar problems, and include something fun for the customers out there to raise awareness for their favorite spots. Restaurants are navigating a crash course of mandatory change. Hard to remember what normal feels like but things are slowly opening back up. (Both locations will be open Monday May 18th) It seems like everywhere you look online, there aren't many creative approaches to generate cash flow. We'll talk about what doesn't seem as obvious. Lastly, the fun program. Do you like presents? We're giving gifts for you to tell us your amazing dining memories at any restaurant to raise awareness, and applaud the restaurants we love. Christmas in May. If the restaurant talk bores you scroll to the final few paragraphs. A bright future is possible.
So people are scared to go out still, and your dining room isn't quite as full as it should be. Think about it. Never in our lifetimes has an event redefined personal space. Socializing has become… odd.
First and foremost, contact the vendors you've supported over the years with an offer. Jane Secchi, our owner, was able to grab a nice catering event, "We sent out an email blast to all our vendors that we could deliver lunch sandwiches and cater for them. We happened to get one vendor agree resulting in 200 orders and needed cash flow. It's definitely not our type of business but offering something to businesses you've supported over the years is worthwhile." If cash flow has be down from the past few months this strategy can help you to catch up. Alcohol distributors business is up, they might be more likely to bite on this proposal returning the favor over the years. Your email contacts are crucial. Think about how to creatively solicit those who want to support you. If you have a weak email list, follow us on Twitter(@ferrarisvilla) or Instagram(@ferrarisvilla) reach out and we'll tell you a secret. You've probably already got thousands of emails of customers you might not know about. Another form of revenue is through partnerships with neighboring businesses.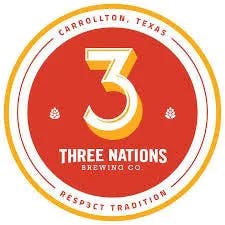 Gavin Secchi, one of the sons, is a partners of 3 Nations Brewing in Carrollton. They happened to be offering curbside pick up for beer. We were able to package single servings of lasagna to go for customers to pick up alongside a 6 pack of beer. People are willing to help at the moment, and strategic partnerships to support restaurants in need won't be brushed aside. We have to admit, we've neglected social media in the past and realized how important it is at the moment. With some testing we found a way to overdrive nearby potential customer likes to our Facebook page through a giveaway. Gianni, their youngest son, has assumed the online responsibilities. "Basically we ran a targeted Facebook ad within 5 miles of each location offering a $50 giftcard to a lucky winner that likes our page, and Italian food. We ran all sorts of different ads but that campaign alone increased our likes significantly and we didn't spend much money at all. If you think about the cost of giving away $50 (Less when it's your cost) for the potential of a lifetime customer, and expanding your community at the same time it's worth it to run the giveaway". If you want to build an email list fast with the same technique run a Facebook targeted Leads Ad. Very important it's a leads ad. We're still working on building a strong social presence if you have one already you're a step ahead of most." We all know the PPP loan is somewhat broken and staff can end up idle if not careful. Turn them into party planners. Offer them a percentage commission alongside the wages you have to pay them to reach out to their networks for catering. Run OpenTable promotions that charge you a higher commission per table for increased awareness on their platform. It costs you nothing extra unless it brings you business. Looking forward, it's important to get the most you can from your contacts and you can do so by implementing a customer relationship management software or CRM system. Quarantine has made online ordering mandatory. If you already have online ordering installed it's imperative to be capturing your customer's meaningful information. Birthdays, anniversaries etc. With a CRM system we've started to save these dates, and let the system automate promotions for birthdays and special days looking forward to the future. We found a helpful, affordable smart gentleman Tod Margolis(todm@marketingsolutions.agency) who can help your restaurant implement the same sort of system. As a restaurateur, I'm sure you've read many articles online. They all mentioned similar things. Discounted gift cards, sign up for delivery services, bulk packages etc. Hopefully these specific approaches will help restaurants looking for answers.
This pandemic will continue to challenge us all year, but as hysteria dies down customers will go back out. It's important to take this time to completely embrace technology if you haven't done so already. "We've always made our top priority the customers inside the restaurant. Online was an afterthought" says Jane Secchi. I can attest to this because it was my daycare as a child. Surprise! "Frank", and Jane are my parents. That's me on the far right. Gianni. I purposefully got the most embarrassing picture of us three boys in our awkward stages to show how much of a family business this is. Besides, what's a good story without some flaws?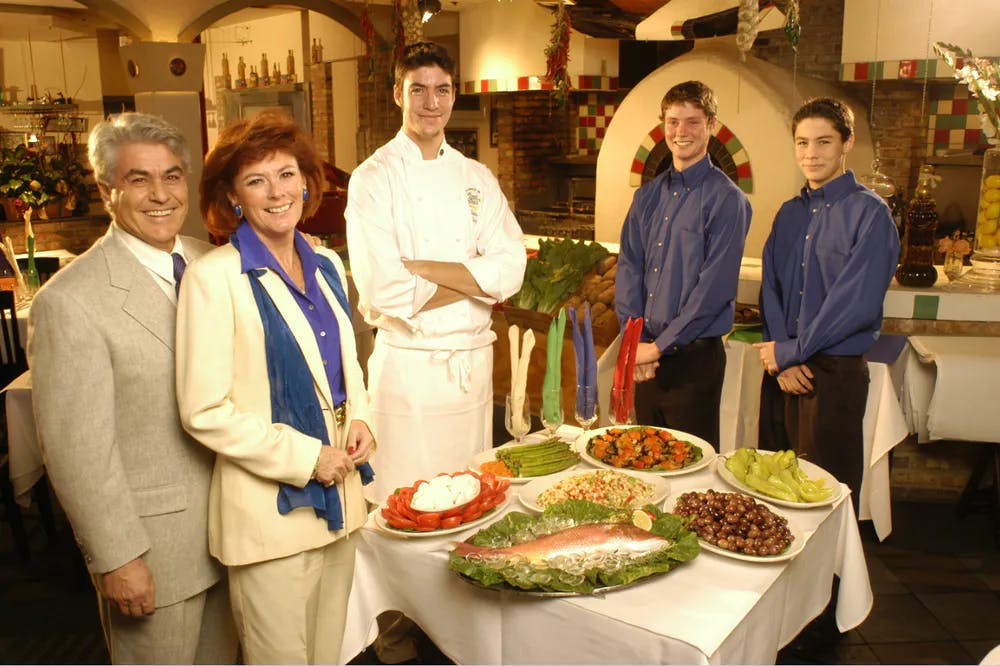 Frank's passionate customer first management has sparked some "disagreements" over the years in my attempts to also embrace technology. However, I take solace in knowing our infrequent feuds fueled by Italian "Testaduro" blood were always rooted in the best interest of the customer. A dynamic that's made things complicated for our generational differences to embrace the new age. It's always worked. Why change what's not broken? Overnight this Coronavirus quarantine has demanded what seemed like an unstoppable force of classic service to meet the immovable object of technology. Frank didn't have a choice but to change. I mean this in no slight whatsoever, but the guy still has his phone number taped on the back of his flip phone. Imagine never touching a keyboard in your life. Must be refreshing. Anyways, why the heck should he? He's got other people to take care of that. This is not a challenge for him to tackle. Frank looking over my shoulder. Gas powered eyebrows fluttering up and down regulars know all too well, and a hard accent I've become accustomed to translating his English, "Shake it but don't break it ehhhhhHHhhhhHHhhhh". We've changed the restaurant as fast as possible, and are actively experimenting with promotions. This certainly hasn't fixed the problems but it's a start. I didn't want to bore you to death but there are countless other strategies we are testing. If you'd like to reach out to me (ferrarisevents@gmail.com) I'm happy to discuss them with you. We most certainly are not over the hump, but we're adapting the best we can.
For the customers out there. The doors are opening back up. Chefs have reordered their inventories to fulfill the menu, adding costs in an uncertain time. Whether you choose Ferrari's Italian Villa or not, step out and support the places that have gifted you great memories. To ease your concerns about dining out, put your feet in the restaurateur's shoes. In addition to all the hurdles, they know their reputations are at risk not following safe procedures. Most will graciously welcome you into a safe environment. Think about it… You'll probably get the best dah gum service of your life! We can't change consumer spending habits, but the least we can do is share our voice on behalf of restaurants worldwide.
Share your best memory at any restaurant for a chance to win a free dinner at Ferrari's Italian Villa! We'll even professionally illustrate your stories for you to keep no matter where you are! Post a picture of the restaurant and the story to either Instagram, Twitter, or Facebook with the hashtag #FerrarisDiningChallenge. Challenge two people to post their best restaurant memory with the hashtag. They have 24 hours to respond Follow @Ferrarisvilla on Twitter or Instragram. We'll post your stories there. Include pictures of the people involved for a better illustration. To get the ball rolling, we'll start with Francesco Secchi the owner. Francesco traveled all around the world, is loaded with hilarious, and unbelievable stories. The Beatles, The Rolling Stones, and Elton John were on a first name basis with the guy. Stay tuned. If social media isn't for you, send us the story and picture via email (Ferrarisevents@gmail.com) Disclose the restaurant if you remember so we can show them a little support too. If you'd rather not be mentioned we're more than happy to keep you anonymous on the post. This could be a great way to share some fantastic stories, cool art. Let's celebrate the Restaurants we love, and pay them a visit when they reopen!
Now get out there and order a Margarita! Well… Italian Margarita if you're at Ferrari's. Ha.
Sign up to our email list here to get awesome frequent promotions, occasionally can't miss offers one day via text, and showing how to cook their best dishes. Ferrari's takes time to make sure their emails are worthwhile.